This movie player is used to see the movie with your friend on skype chat.

This movie player is free. Click & Save on your PC. -> Download page

Unzip on your PC.
The installation of these applications is needed.
0. Skype -> This movie player




1. Select of movie file.

2. Select of friend on Skype.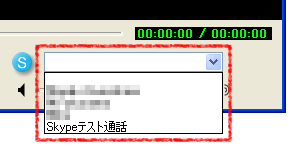 3. Play movie!




4. Synchronous button.
When the time that has reproduced shifts, a synchronous button

is pushed.
5. Quit player.

All files are put in the trash box. Empties it.










Skype
http://www.skype.com

Skype4COM
https://developer.skype.com/Docs/Skype4COM

VLC
http://www.videolan.org/vlc/
...and of all you !